Mass recruitment services
When major IT companies, retail giants, industrial concerns, manufacturers and telecom providers need to attract, qualify and hire a large number of employees within a short period of time, Mass recruitment efforts often swamp internal HR departments.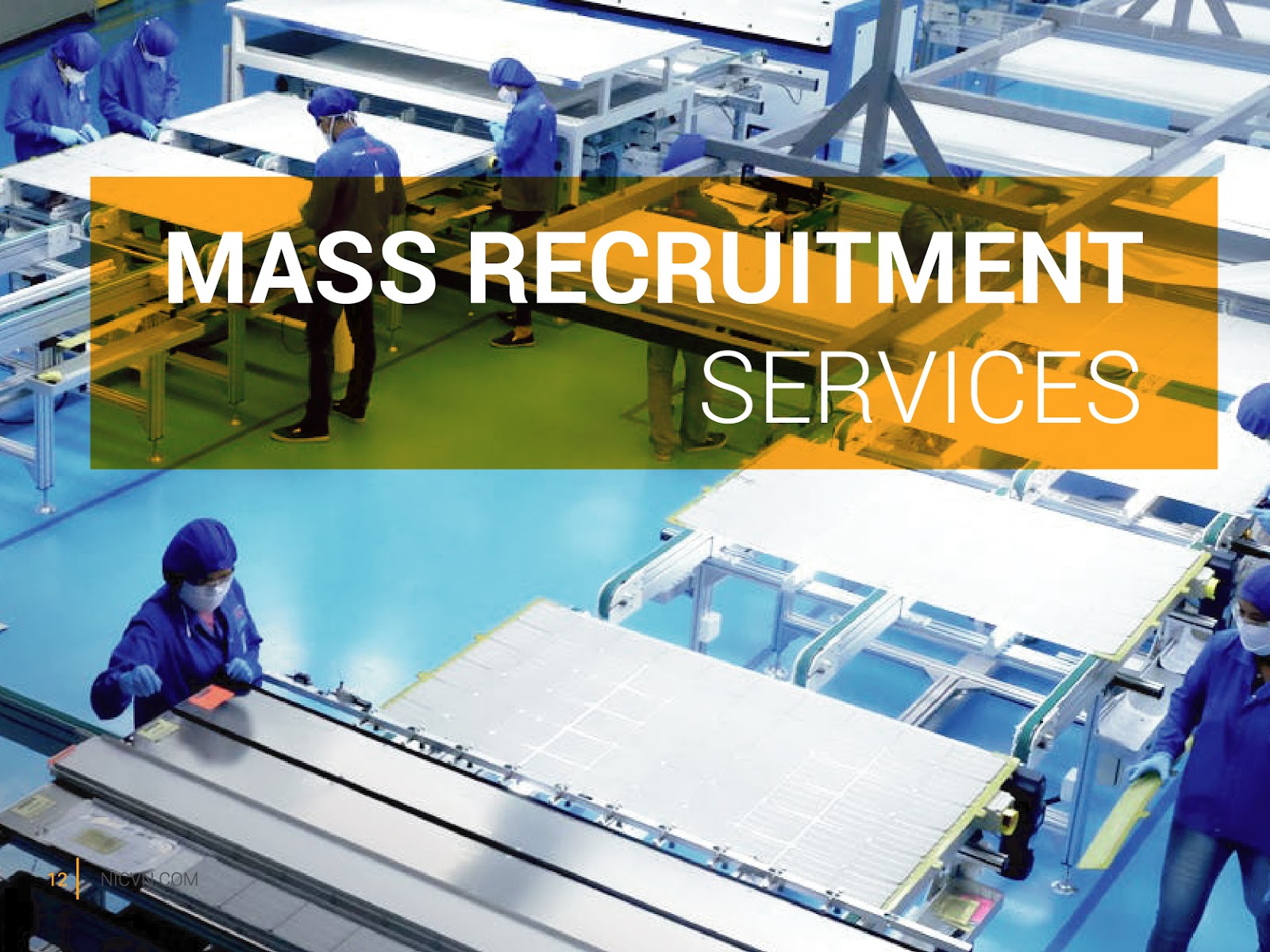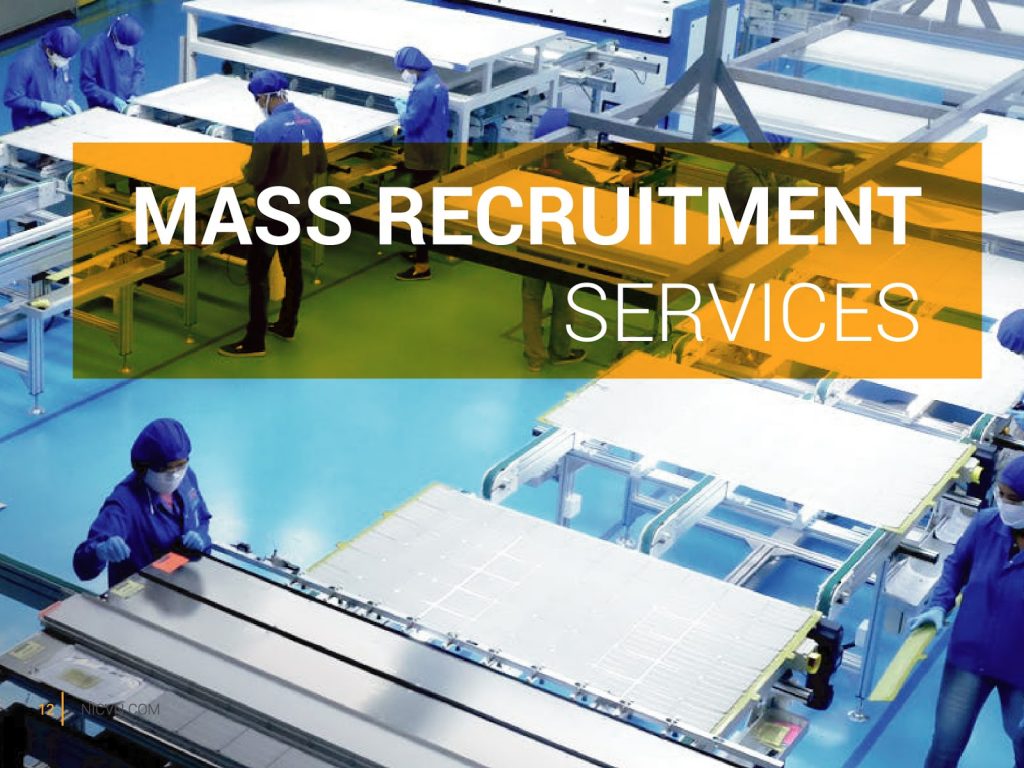 Optimizing human resources – Maximizing profits
NIC Global will work closely with your business, delivering strategic solutions to help you engage a short-term team or hire full-time staff. Our professional recruiters have a wealth of knowledge and understanding of the challenges faced by your sector.
Then we devise a specific recruitment plan, taking care to maintain an optimal level of cost and time expenditures. NIC Global possesses the tools and capacity required to attract and process a significant number of recruits selected from our own internal database of prequalified candidates and responses to carefully placed advertisements in the press and on the web. We'll help you find the people you need at short notice.
After initial screening, professional recruiters in our dozens of local offices speedily conduct interviews, psychological assessment and knowledge and skills tests. Depending on the project size and duration, NIC Global can establish, maintain and operate an internal or external assessment center.

Let NIC set up the solution for you